Kelowna Cork Chronicles: Sip, Swirl, and Explore!
A Blog by Vine 49.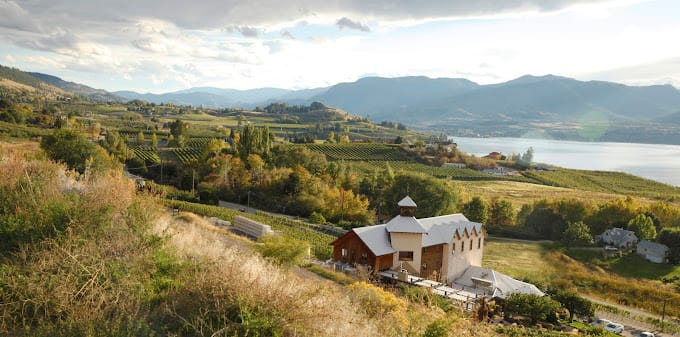 Discover the Unparalleled Charm of Kelowna Wine Tours with Vine 49
Are you a wine enthusiast looking to savour the finest flavours amidst stunning landscapes? If you're in the Kelowna region, there's no better way to experience the exquisite world of wines than by joining Vine 49's remarkable wine tours. We are your premier gateway to the most memorable and enjoyable wine-tasting adventures in Kelowna and West Kelowna. Let's uncork the reasons why booking a wine tour with Vine 49 is an absolute must for every wine lover:
1. Unparalleled Expertise: When it comes to wine, we're not just enthusiasts; we're experts. Our team at Vine 49 is deeply passionate about all things wine-related, from the vine to the glass. We've curated an exceptional selection of wineries, each with a unique story and an impressive range of wines. Our guides are knowledgeable, friendly, and ready to share fascinating insights, making your wine journey not just enjoyable but also informative.
2. Scenic Beauty: The Kelowna region boasts some of the most picturesque landscapes in Canada, and our wine tours take full advantage of this natural beauty. As you travel through the rolling vineyards and lush orchards, you'll be treated to breathtaking views that perfectly complement the exquisite wines you'll be tasting. The sights alone are worth the trip, and with Vine 49, you'll experience the beauty of the Okanagan Valley in a truly unforgettable way.
3. Exclusive Access: We've established strong relationships with the best wineries in the Kelowna and West Kelowna regions, which means you get exclusive access. From boutique wineries crafting small-batch gems to renowned estates, we ensure you have the chance to taste the finest wines this region has to offer. Whether you're a novice or a seasoned connoisseur, our tours cater to all tastes, ensuring an enriching experience for everyone.
4. Comfort and Convenience: Sit back, relax, and enjoy the journey. We take care of all the logistics, so you can focus on the wine and the company of your fellow wine lovers. Our comfortable and well-equipped vehicles provide a stress-free way to explore the region, ensuring you arrive at each winery in style. No need to worry about directions, parking, or time management – we've got it all covered.
5. Memories to Cherish: A wine tour with Vine 49 isn't just a day out; it's an experience that will create lasting memories. Whether you're celebrating a special occasion or simply indulging your passion for wine, our tours are designed to make every moment unforgettable. From the first sip to the final farewell, you'll be immersed in the world of wine, forging connections with fellow wine enthusiasts and leaving with a heart full of beautiful memories.
When it comes to wine tours in Kelowna and West Kelowna, Vine 49 stands out for its exceptional service, expert knowledge, and commitment to creating an extraordinary experience. Don't miss the opportunity to explore the finest wines in the most breathtaking setting – book your wine tour with Vine 49 today. Cheers to unforgettable moments and exquisite wines!