Showing You the Heart of the Okanagan… The Local Way.
Welcome to Vine 49 Wine Tours, the most true-local touring operation in the Valley. Vine 49 is owned and operated by Matt Welsh, Trent Redschlag and Branden Redschlag. A few born and raised Kelownafornians with a passion for the Okanagan and its favorite industry…Wine. Upon garnering a passion for the wine and service industry, we became excited at the idea of creating our own Touring Operation. This year, we make that dream a reality and are looking forward to showing you around the best wineries in the Okanagan.
Being born and raised in Kelowna, we know this place… well. Ask us where to go for dinner and we'll be able to recommend the best Kelowna restaurants and hangouts… like BNA Brewing or Central Kitchen & Bar. Our goal is to give you the True-Local experience and craft for you an unforgettable day in the beautiful Okanagan.
Life is stressful, wine touring shouldn't be. Let us take away the stress of planning, driving, and choosing good wineries. Just show up, sip, hang out, and sip some more, we'll get you home on time, we promise.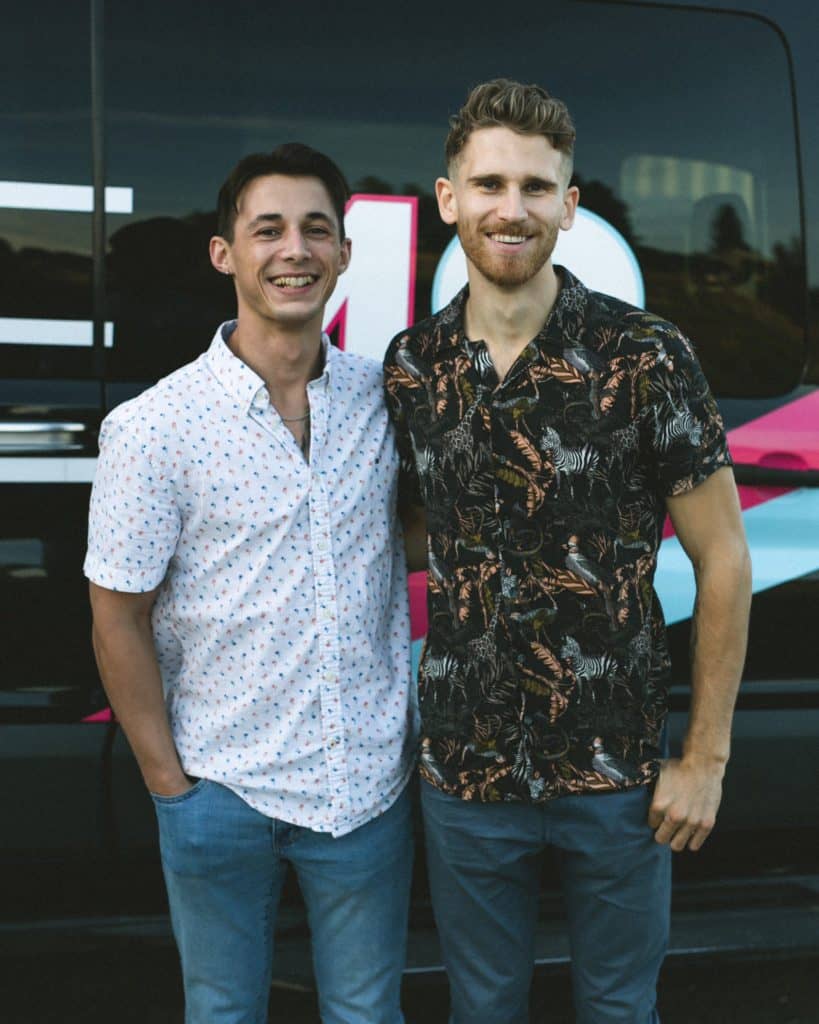 Matt Welsh
Co-Owner & Driver
Drew Schulz
Co-Owner & Driver
For any questions or concerns, feel free to give us a call or send us an email. For any booking reservations please continue to the Book a Tour page.
hello@vine49winetours.com
Vine 49 Wine Tours Kelowna
Frequently Asked Questions
When is pick-up?
Pickup is a bit different depending on the pickup location. For morning tours pickup will be at 10:20am – 10:50am and for afternoon tours pickup will be at 1:50pm – 2:20pm.
How many wineries do we visit?
For the full-day tour we visit 5 wineries with lunch at one of them. For the half-day tour we visit 4 wineries.
How do you choose which wineries we go to?
The wineries are chosen based on our favorites, wineries we are partnered with, wineries our guests tend to enjoy the most, and availability.
Can we customize a tour?
We can absolutely accommodate custom wine tours for private groups! Please send an email to hello@vine49winetours OR call or text 250-899-9463.
Can we pickup from your Air BnB or hotel?
We do offer pickup from any Air BnB or hotel that is downtown to central Kelowna. You will enter your pickup location when checking out and if we are unable to offer pickup from your location then we will contact you to arrange something else.
When do I pay the remainder of my tour after the deposit has been paid?
We take the remainder of the payment on machine in the vehicle once the tour is complete. You will also have the option to add a tip for your driver!